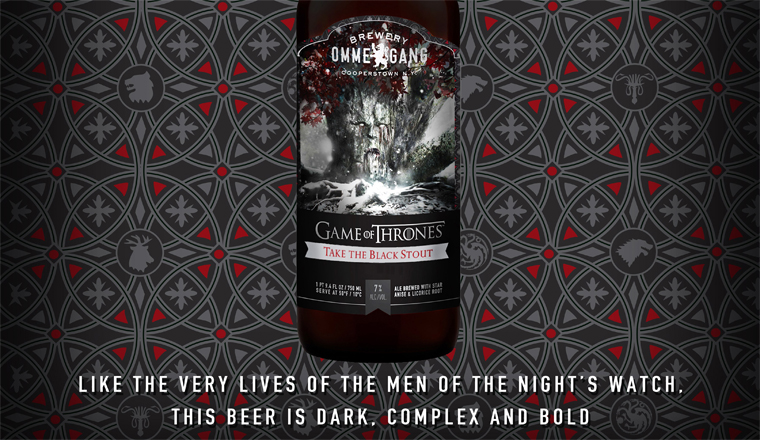 Special event announcement...on Monday (11/18) we'll welcome House Ommegang to Beer Belly. Come join us and be merry...as we will be tapping Ommegang's Game of Thrones collaboration Take the Black (stout). Don't worry though, you won't have to swear yourself to celibacy (unless you really want to).
We will also have other Ommegang brews for the rest of you Wildlings. These beers from Cooperstown, NY are good...fit for a King they say.
Tap-list:
Take the Black (stout)

Rare Vos (amber ale)

Witte (white ale)
3 Philosophers (quad)
Ommegang BPA (Belgian pale ale)
Hennepin Saison
Abbey ale (dubbel)
Duvel Single (golden ale dry hopped w/ Citra)
Winter is coming...but it's going to be nice and toasty at BB. See y'all there!